Alex Eubank, a fitness star with a massive following on social media due to his impressive physique, recently attempted a 48-hour fast as part of a detox. However, midway through, he experienced what he believes was a panic attack, leading to a hospital visit.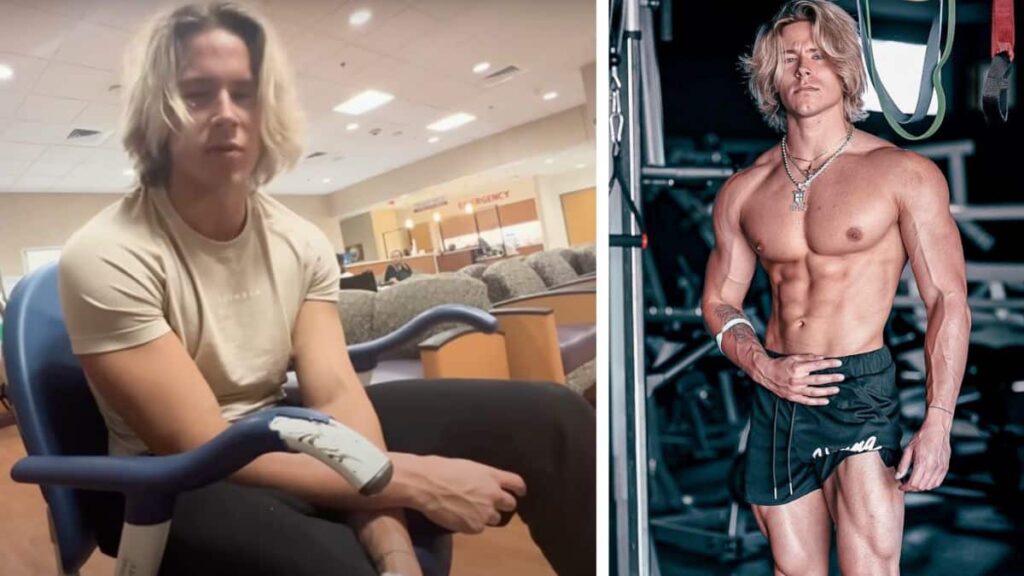 Intermittent fasting is a popular method for weight loss in which individuals go through prolonged periods without eating. This approach allows for larger portion sizes, making meals more enjoyable and achieving satiety more easily. This aspect is crucial for sustainable weight loss.
According to Eubank, his anxiety, combined with a lack of food, contributed to numbness in his body.
Alex says: "I'm 99% sure it was anxiety. I had a mean panic attack and I think it was amplified due to the fact that I did not have any food in me for 24 hours, which I have never done before."
Eubank has been discharged from the hospital and provided a health update on his YouTube page. The episode started while he was at a movie theater. Once the symptoms appeared, Eubank became "overly aware" of other aspects.
I started getting a weird feeling. My hands and feet were like cold. You know how people who have low iron get cold hands and feet. I started getting like that, which was weird. Near the end, i started getting overly aware of my breathing and stuff."
Alex Eubank says: "I laid down in the car and was about to leave but felt like i shouldn't drive because I felt a panic attack coming on…then i started to get like my hands, my feet, my arms, my legs, my stomach, my back, my neck, my chest started to get numb. The only place that i felt anything was my center chest, wherever my heart was, that i didn't feel numb. I couldn't move anything and i could barely speak."