1. Zydrunas Savickas: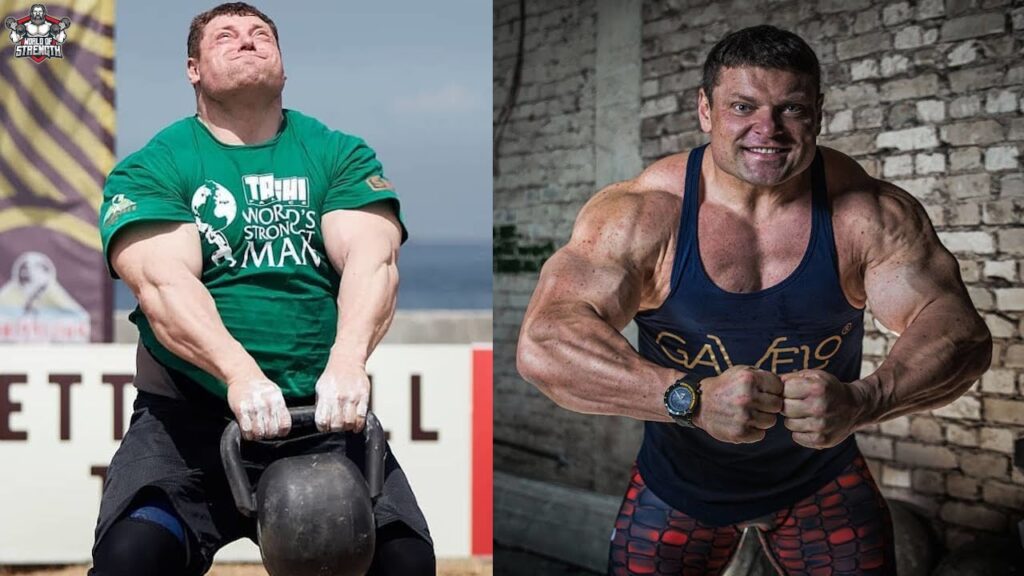 Zydrunas Savickas is a powerlifter and currently holds the title of strongest man in 2022. He's ranked first on the list of Top 7 Strongest Man in the World Ever and has set multiple world records. Savickas has also won the Arnold Strongman Classic a record seven times between 2003 and 2014, known for its rigorous strength tests.
Zydrunas Savickas is currently known as the Strongest Man in the world, due to his numerous records and strength. He was born on July 15, 1975 and comes from Birzal, Lithuania. He has won numerous international strongman competitions. One of his notable feats is lifting a giant wooden log weighing 210 Kh (460 lb), which is an unbreakable record.
2. Brain Shaw: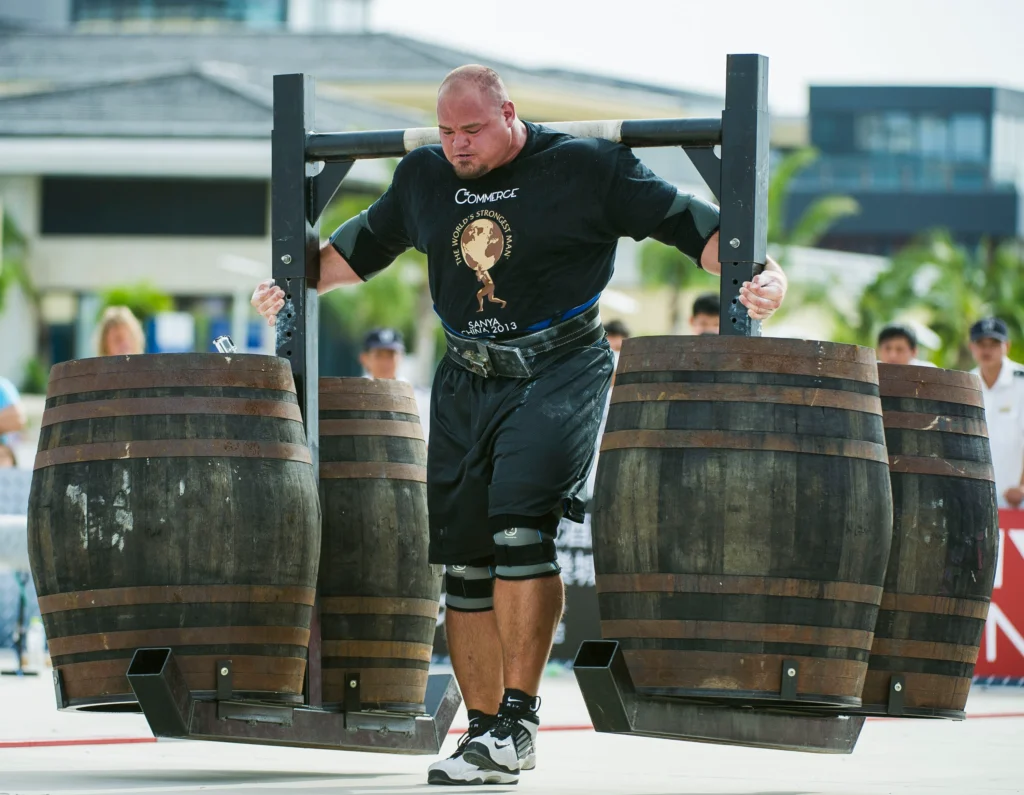 Brain Shaw ranks second in the Top 7 Strongest Man in the world list. He was born on February 26, 1982 in Fort Lupton, Colorado, United States. Shaw won the World's Strongest Man competitions in 2011, 2013, 2015, and 2016. He also holds the record for a 442 kg and 510 kg deadlift with hummer tires. Shaw finished in the top three of the world's strongest man five times.
3. Bill Kazmaier: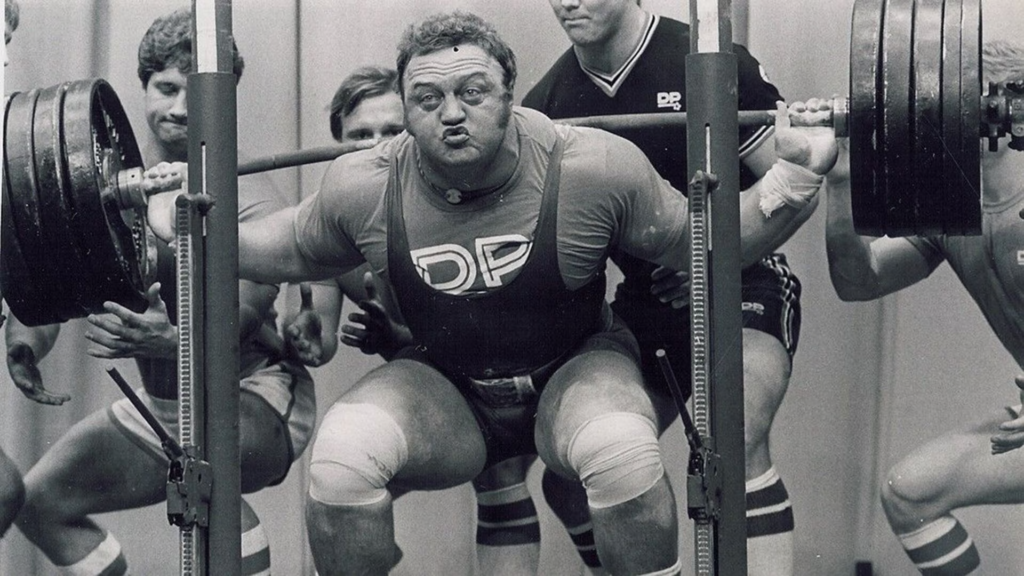 Bill Kazmaier, an American Strongman, ranks 3rd in the top 10 strongest men in the world. He holds numerous powerlifting and Strongman records. Kazmaier won three World's Strongest Man titles and is considered one of the all-time greatest competitors in strength competitions.
Bill Kazamaier holds various world records for his strength, including a 415 kg deadlift without wrist straps and a 1159 kg car lift with two tires off the ground. He was born on December 30th, 1953 in Burlington, Wisconsin, USA.
4. Mark Henry: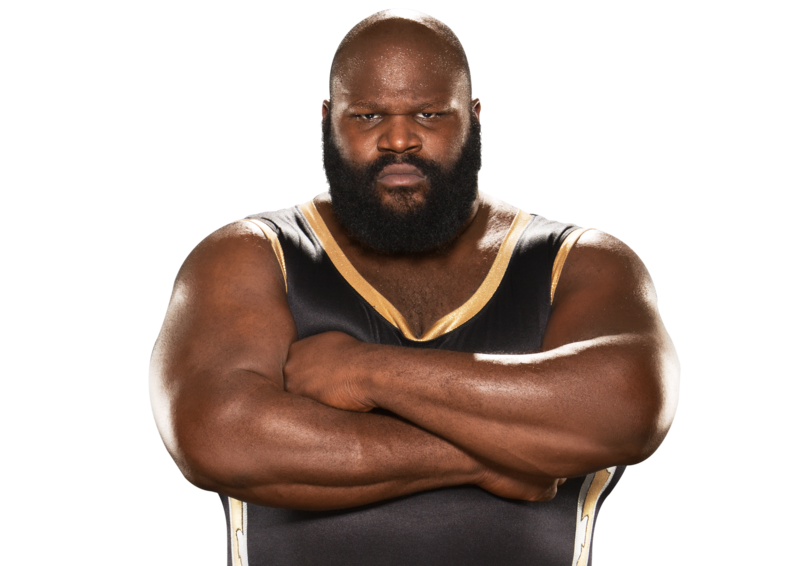 Mark Henry is a well-known wrestler in WWE. He is American and has been a powerlifter, Olympic weightlifter, strongman, and retired professional wrestler. Mark Henry has set several records in powerlifting and strongman competitions. Additionally, he has won the World Heavyweight Champion title twice in the WWE professional wrestling event.
He was born on June 12th, 1971 in Silsbee, Texas, United States.
Mark Henry has achieved several notable feats, including winning both the United States Weightlifting and Powerlifting Super Heavyweight Championships simultaneously. In addition, he won the Arnold Strongman Classic in 2002 and was the first person to successfully one-hand clean and push press the Thomas Inch Dumbbell.
5. Hafthor Bjornsson: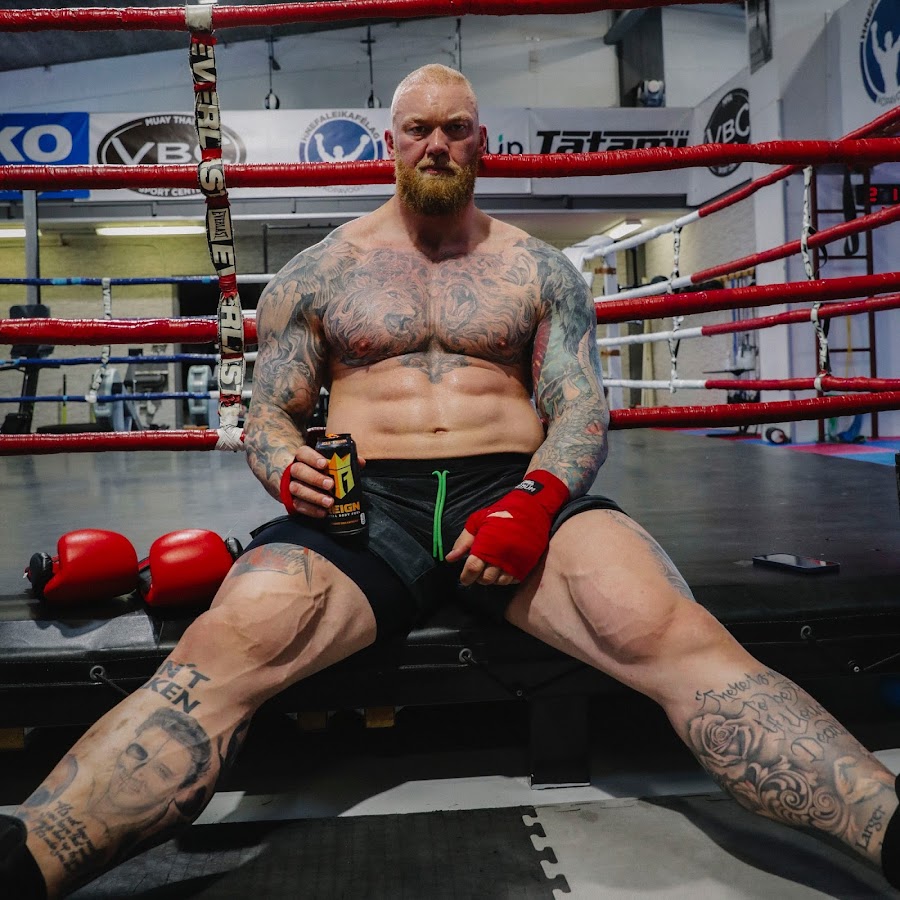 This individual is a powerlifter who holds the 5th strongest man title in the world. He is notable for being the first person to win the Arnold Strongman Classic, Europe's Strongest Man, and World's Strongest Man competitions in the same year. Additionally, he has pursued a career in professional acting and previously played basketball professionally.
The Big Players Sports store has been ranked among the world's top 10 best sports stores.
Hafthor Bjornsson, born in 1988 in Reykjavik, Iceland, has achieved several Strongman Personal Records including winning the Strongest Man in Iceland in 2019 and Iceland's Strongest Man in 2011. Some of his notable achievements include lifting 474 kg on the Elephant Bar, deadlifting 213 kg in the Long Press, and lifting 460 kg on the Tire Deadlift.
6. Eddie Hall: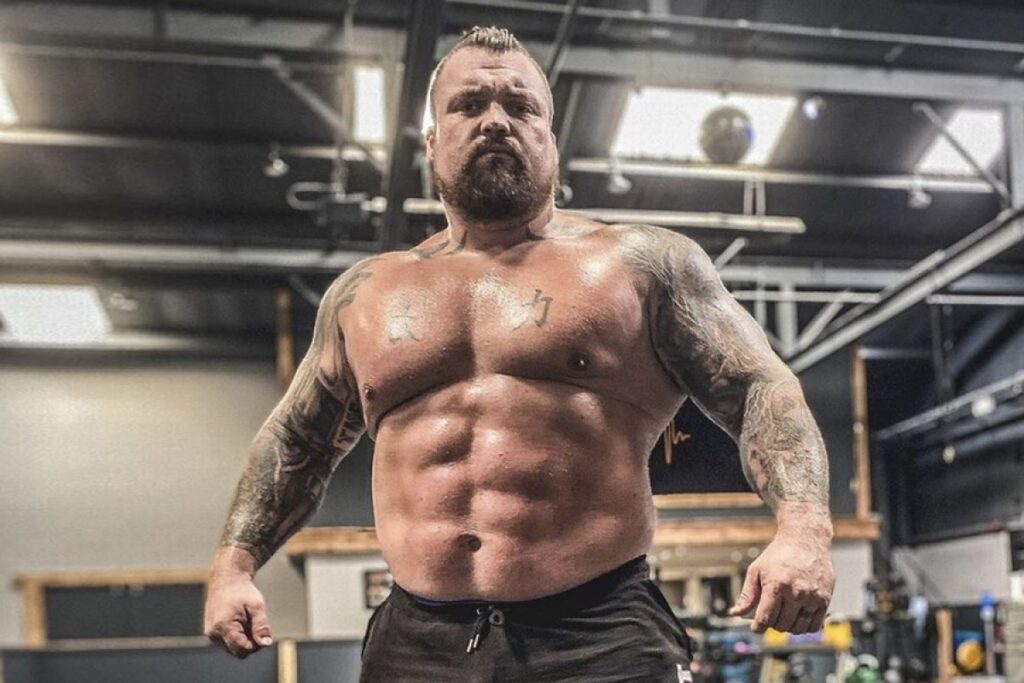 Eddie Hall, a British former strongman, won the World's Strongest Man in 2017. He was born on January 15, 1988, and comes from Newcastle-under-Lyme, Staffordshire, England. In addition to being a strongman, he is also a professional actor and has appeared on television numerous times.
In 2016, Eddie Hall set a deadlift record of 500 kg under strongman rules. This is currently the Competition World Record. Since then, many have attempted to break the record but have failed. Eddie Hall also holds the record for Crossfit Isabel, completing 60 kg for 30 repetitions in just 50.9 seconds, which was also a World Record.
7. Vasyl Virastyuk: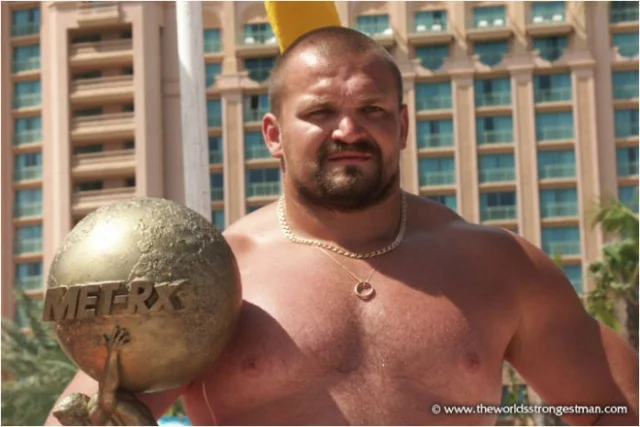 Vasyl Virastyuk is a former Strongman and Ukrainian. He was born on April 22, 1974, in Ivano-Frankivsk, Ukraine. In 2004, he won the World's Strongest Man competition, and in 2003, he finished in 3rd position. Currently, he is ranked as the 7th strongest man in the world.
Vasyl Virastyuk achieved multiple victories in the Ukraine's Strongest Man competition, winning four consecutive years from 2000 to 2003 and later ranking 1st in 2006 and 2007. He also won the International Federation of Strength Athletes Strongman World Championship in 2007.