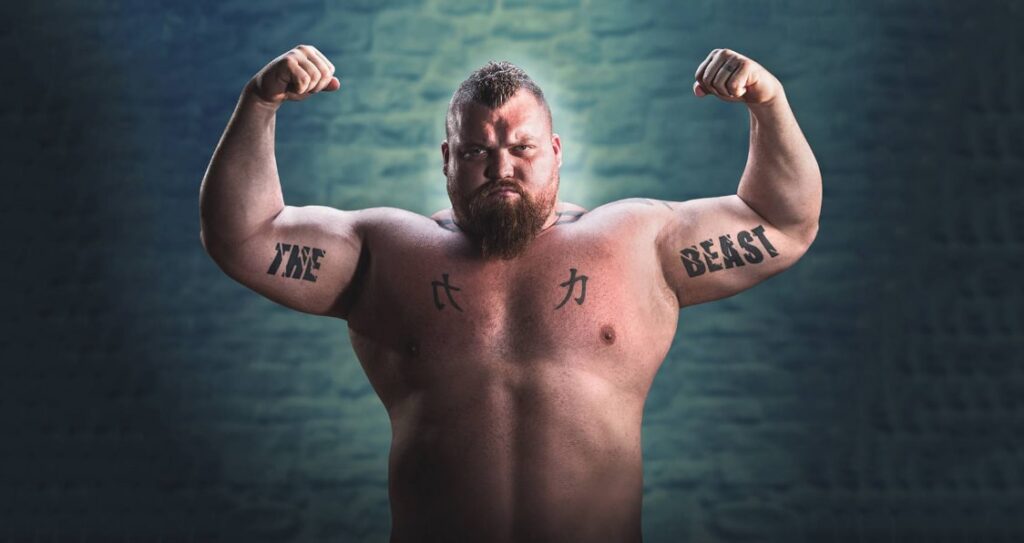 Eddie Hall, also known as "The Beast," is a retired professional strongman and the former World's Strongest Man. He is widely recognized as one of the strongest men in history, having set numerous records in his career. Here's a closer look at Eddie Hall and his incredible achievements:
Early Life and Career
Eddie Hall was born on January 15, 1988, in Newcastle-under-Lyme, Staffordshire, England. He grew up playing rugby and football, but he always had a passion for strength training. He began competing in strongman events in 2007 and quickly made a name for himself with his impressive strength and performance.
Career Highlights
Eddie Hall's career highlights include winning the UK's Strongest Man in 2011, 2012, 2013, and 2014. He also won the Europe's Strongest Man in 2015 and the World's Strongest Man in 2017. During his time as a strongman, he set several world records, including the deadlift record of 500 kg (1,102 lb) in 2016.
Retirement and Life After Strongman
In 2018, Eddie Hall announced his retirement from professional strongman competitions. Since retiring, he has focused on his health and fitness, working as a personal trainer and motivational speaker. He has also starred in documentaries and reality shows and has made appearances on various TV shows.
Personal Life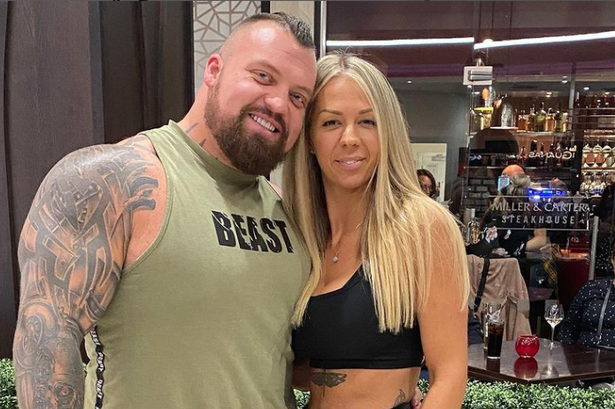 Eddie Hall is married to Alexandra Hall, and the couple has two children together. He is known for his love of tattoos, with his body covered in ink, including a full sleeve of his favorite video game characters. He also has a strong social media presence, with over 2 million followers on Instagram.
Competition History
Britain's Strongest Man 2018 – 1st
World's Strongest Man 2017 – 1st
Europe's Strongest Man 2017 – 2nd
Britain's Strongest Man 2017 – 1st
World's Strongest Man 2016 – 3rd
Britain's Strongest Man 2016 – 1st
UK's Strongest Man 2016 – 1st
Arnold Strongman Classic 2016 – 9th
World's Strongest Man 2015 – 4th
Britain's Strongest Man 2015 – 1st
UK's Strongest Man 2015 – 1st
Arnold Strongman Classic 2015 – 6th
Europe's Strongest Man 2015 – 9th
World's Strongest Man 2014 – 6th
Giant's Live Hungary 2014 – 3rd
Britain's Strongest Man 2014 – 1st
UK's Strongest Man 2014 – 1st
World's Strongest Man 2013 – 18th
Giant's Live Hungary 2013 – 2nd
UK's Strongest Man 2013 – 1st
World's Strongest Man 2012 – 18th
Giant's Live Australia 2012 – 4th
UK's Strongest Man 2012 – 1st
UK's Strongest Man 2011 – 1st
England's Strongest Man 2011 (UKSC) – 1st
England's Strongest Man 2010 (Elite) – 1st
Training
Day 1: Monday – Chest
Bench press: 4-5 sets of 15, 12, 10, 8 reps
Incline bench press: 4-5 sets of 15, 12, 10, 8 reps
Dumbbell press: 4-5 sets of 15, 12, 10, 8 reps
Dumbbell fly: 4-5 sets of 15, 12, 10, 8 reps
Cable cross: 4-5 sets of 15, 12, 10, 8 reps
Chest press: 4-5 sets of 15, 12, 10, 8 reps
Dips: 4-5 sets of 15, 12, 10, 8 reps
Day 2: Tuesday – Back & Abs
Deadlift: 4-5 sets of 15, 12, 10, 8 reps
Lat pull-down: 4-5 sets of 15, 12, 10, 8 reps
Lat half-moon: 4-5 sets of 15, 12, 10, 8 reps
Machine row: 4-5 sets of 15, 12, 10, 8 reps
Dumbbell row: 4-5 sets of 15, 12, 10, 8 reps
Weighted crunch: 4-5 sets of 15, 12, 10, 8 reps
Leg raise: 4-5 sets of 15, 12, 10, 8 reps
Sit-up: 4-5 sets of 15, 12, 10, 8 reps
Day 3: Wednesday – Shoulders
Front to back military press: 4-5 sets of 15, 12, 10, 8 reps
Arnold press: 4-5 sets of 15, 12, 10, 8 reps
Front raise: 4-5 sets of 15, 12, 10, 8 reps
Lateral raise: 4-5 sets of 15, 12, 10, 8 reps
Shrugs: 4-5 sets of 15, 12, 10, 8 reps
Delt fly: 4-5 sets of 15, 12, 10, 8 reps
Rear delt raise: 4-5 sets of 15, 12, 10, 8 reps
Day 4: Thursday – Biceps & Triceps
Dumbbell bicep curl: 4-5 sets of 15, 12, 10, 8 reps
Barbell curl: 4-5 sets of 15, 12, 10, 8 reps
Preacher curl: 4-5 sets of 15, 12, 10, 8 reps
Hammer curl: 4-5 sets of 15, 12, 10, 8 reps
Tricep push-down: 4-5 sets of 15, 12, 10, 8 reps
Tricep dips: 4-5 sets of 15, 12, 10, 8 reps
Skull crusher: 4-5 sets of 15, 12, 10, 8 reps
Tricep extension: 4-5 sets of 15, 12, 10, 8 reps
Tricep dumbbell kickback: 4-5 sets of 15, 12, 10, 8 reps
Eddie Hall Disclosed How Exercise Helped Him Overcome ADHD
Eddie Hall shared his son's struggle with ADHD and how exercise helped him. Hall has always been active in sports since childhood and found that exercise helped him and his son burn off excess energy. When asked about his success, Hall said:
"NOW I'VE GROWN UP, AND I'VE GOT, YOU KNOW, A SON OF MY OWN, AND HE'S GOT A LOT OF I MEAN, THEY CALL THEM DISABILITIES, BUT I DON'T. I MEAN, HE'S GOT ADHD, HE'S GOT DYSPRAXIA, HE'S GOT DYSLEXIA, HE'S GOT ALL SORTS. AND I SUPPOSE THE WORST ONE IS ADHD, WHERE THEY'RE JUST HYPERACTIVE. YOU KNOW HE'S ALWAYS BOUNCING ABOUT. ALWAYS FIDGETING…THE BEST CURE FOR IT IS EXERCISE BECAUSE IT EXPELS ALL THAT ENERGY."